For chefs of restaurants serving seasonal, locally sourced food, small farms can be the holy grail of sourcing – many offer top quality, use sustainable practices, and grow ingredients that large distributors may not be able to offer. The challenge? Small-scale, sustainable farming requires an immense amount of planning and calculation to be successful.
Joe Schirmer started farming as an undergraduate student in 1993, and eventually joined friends in their third year of running Dirty Girl Produce, a certified organic farm in Santa Cruz. When the owners' partnership fell apart, Joe bought the company. He bought an old flatbed truck and took over spots at the San Francisco and Berkeley farmers' markets. Since then, he's farmed 15 new leases, bringing his total to 32 acres. He also has three kids and a mortgage.  
Supporting small farms is about more than the success of individual businesses, but the future of our communities and natural resources. Sustainability guides Joe's approach, from the field through his relationships with farmers. He is driven by farming's potential to address the environmental degradation facing the earth.
"One of the biggest ways to actively do something about that is to engage in farming and change the way we farm," he says. "There are so many issues around what we're putting in the soil, how far our food is traveling, what we eat in general. If we could change the way we farm, we could get rid of many problems. The way I've seen myself is somewhere within this catalyst of change, which started way before me. I feel like I'm carrying the torch – hopefully when I'm done farming, other people get inspired to do it."
For small farms like Dirty Girl to thrive, they need partners who understand and facilitate their practices and goals. Here are the insights and considerations buyers need to know for healthy, long-term relationships.
"There are so many issues around what we're putting in the soil, how far our food is traveling, what we eat in general."
Good food starts with healthy soil
Caring for soil requires farmers to rotate crops, so they grow different ingredients from year to year. Organic farmers like Joe believe that's an infinitely superior system to the alternative: pumping the land full of chemicals before planting.
Take strawberries, for example. Joe explains that the strawberry industry evolved in the era of industrialized agriculture, when gases like methyl bromide were pumped into the fields to fumigate and sterilize the soil, killing all bacteria. Berries planted into that system are dependent on sterile soil and are therefore less resilient to pests and diseases.
"Organic growers like me rotate our strawberries," he says. "You grow strawberries one year, you grow something else the next year – it's simple. Rather than look for that sterile environment, you increase the positive microbiome that's in the soil. It's all about how you treat the soil and what you put in there."
Joe is constantly navigating not only soil health but disease prevention. Planting crops in rotation gives pests and diseases in the soil time to break down, and adding organic fertilizers and beneficial microbes help break the cycle of pests and disease that builds up in a conventional system.
Of its 32 acres, Dirty Girl cultivates three acres of strawberries. "If we stay in the same footprint, ten years from now we have to think about where we're going to put strawberries," Joe explains. He groups the 35 different crops he grows into six different blocks, based on plant families and rotations, then keeps those rotating year after year. He has to plan far ahead – both what he'll grow and where he'll grow it – to ensure the soil remains healthy in the future.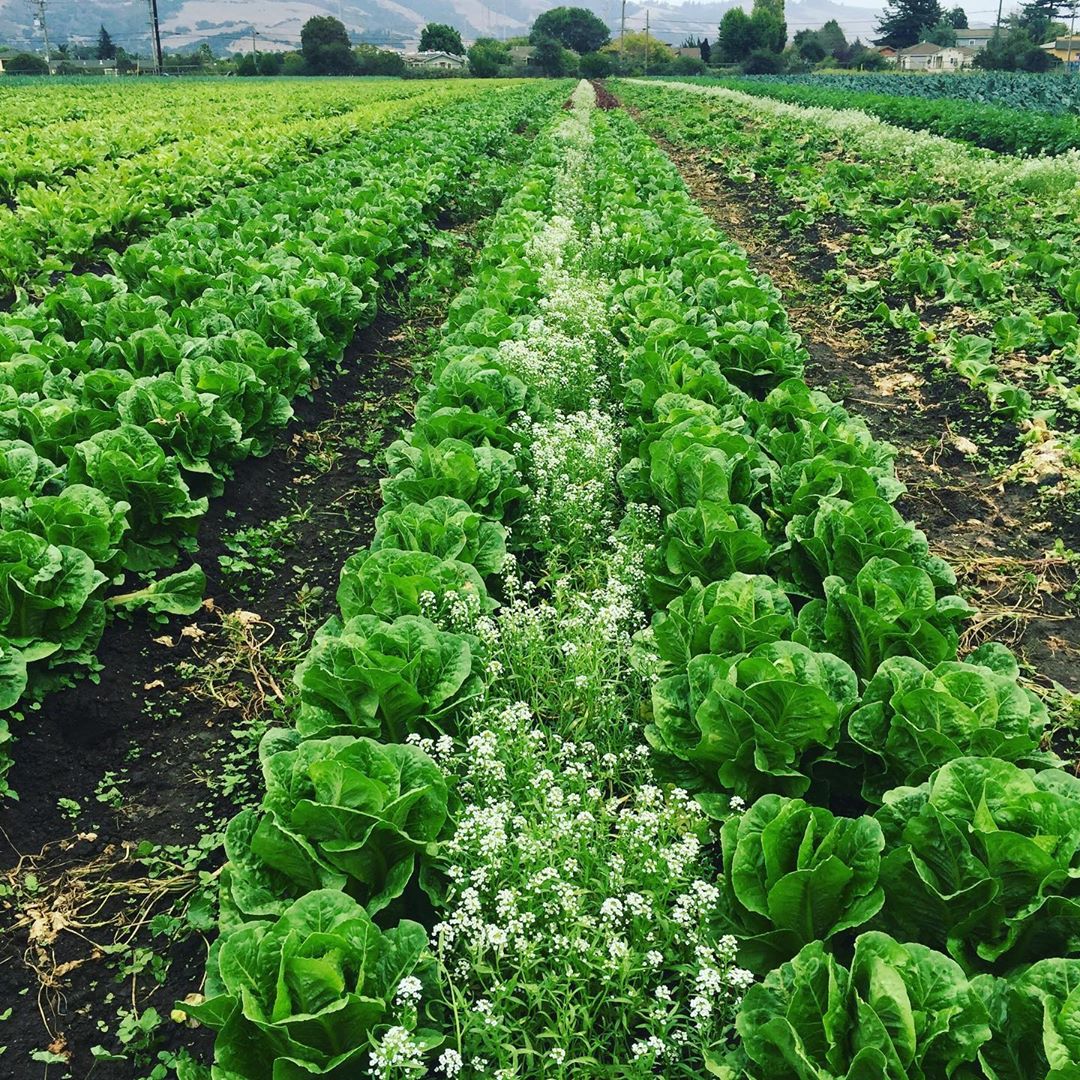 Organic is more than a buzzword
The organic movement launched CCOF (California Certified Organic Farmers) more than 40 years ago in Santa Cruz, where Joe works. CCOF was the first organization to certify products "organic" as an independent, non-governmental third party. Unlike words like "natural" or "sustainable," organic is a well-defined term with concrete criteria, which draws a clear line in the sand when it comes to accepted practices.
Even damaged soils can be rehabilitated. In farming, conventional land may be converted to organic, but it requires a three-year waiting period in which the land must be kept fallow or planted to crops that can't yet be officially certified organic. For conventional farmers who want to grow organic, Joe says, "you're going to lose your business in the years that you transition."
As a result, organic farming requires serious financial planning. Joe says growers must be prepared to absorb initial losses on newly organic plots and, ideally, prioritize the long-term gains that organic certification can provide – both in the marketplace and to the environment.
Farmers only plant what they can sell
Similarly, projections are critical to a small farm's success. Joe usually creates an annual budget for the year ahead in January or February, but this year he finished by the end of the third quarter. Forecasting in advance allows him to plant with precision and efficiency.
His team keeps a record of varieties grown and number of flats, which is updated every week to reflect planting and harvesting. Those records drive how much they will grow of a crop going forward, because they can see how much they were able to sell.
"We want to be able to grow something and sell all of it, versus growing too much," says Joe. "We have to adjust every year to make sure we're efficiently growing everything we can."  
It takes a village
The staff at Dirty Girl has ranged from 26 workers at its peak to a current organization of around 12. Stella, who has been with the company for a decade, oversees the office – "restaurants know her, because all orders go through her" – as well as farmers' markets and staffing.
Other field workers and managers have worked with Dirty Girl for 20 years. Many come from Oaxaca and were hired through his two managers: Eugenio, who's responsible for tractor work, and his brother Sergio, who runs the harvest crew and manages orders for the farmers' markets. Joe is proud that staff members have received raises every year from the beginning.
Joe spends his time in the office, completing farm walks, making calls, and checking in on managers. "I pretty much do whatever I can't get other people to do," he laughs. "I have to build relationships with everybody and gain trust and mentor workers so that they're doing a good job."
Price flexibility is key to long-term success
While Dirty Girl has occasionally grown tomatoes on contract, Joe generally shies away from large-scale commitments. Although contracts may advance as much as $25,000, he says, "that's a big source of stress."
Without contracts, he has the freedom to adjust pricing, from farmers' markets to wholesale and restaurant customers. "We have much more flexibility than if you have a big crop and you're selling it and they say, 'this is how much we're paying you.'"
About ten to 15% of Dirty Girl's sales are with restaurants, and the rest is divided between farmers' markets. (Their single biggest source of revenue is the Saturday market at the San Francisco Ferry Plaza.) Wholesale accounts come into play during strawberry and tomato season. They palletize tomatoes and ship nationwide, for example, but only when necessary. "We use that when we have too much," Joe says.
"We have much more flexibility than if you have a big crop and you're selling it and they say, 'this is how much we're paying you.'"
Mutual appreciation makes better business
Chefs and farmers have plenty in common: long hours, hard work, high stress, and a strong passion for what they do. People who work in these industries aren't just in it for the money, but for a love of nature and craft.
Chefs often show appreciation for farmers and the work they do, but respect doesn't always reach in both directions, Joe says. That's a mistake. Many farmers prefer to stay in the fields and sell food through a distributor to simplify operations, rather than trekking to multiple markets every week. "Direct sales to customers is something we do because we're into it," Joe explains. "I like meeting people. We have a great appreciation for what chefs do."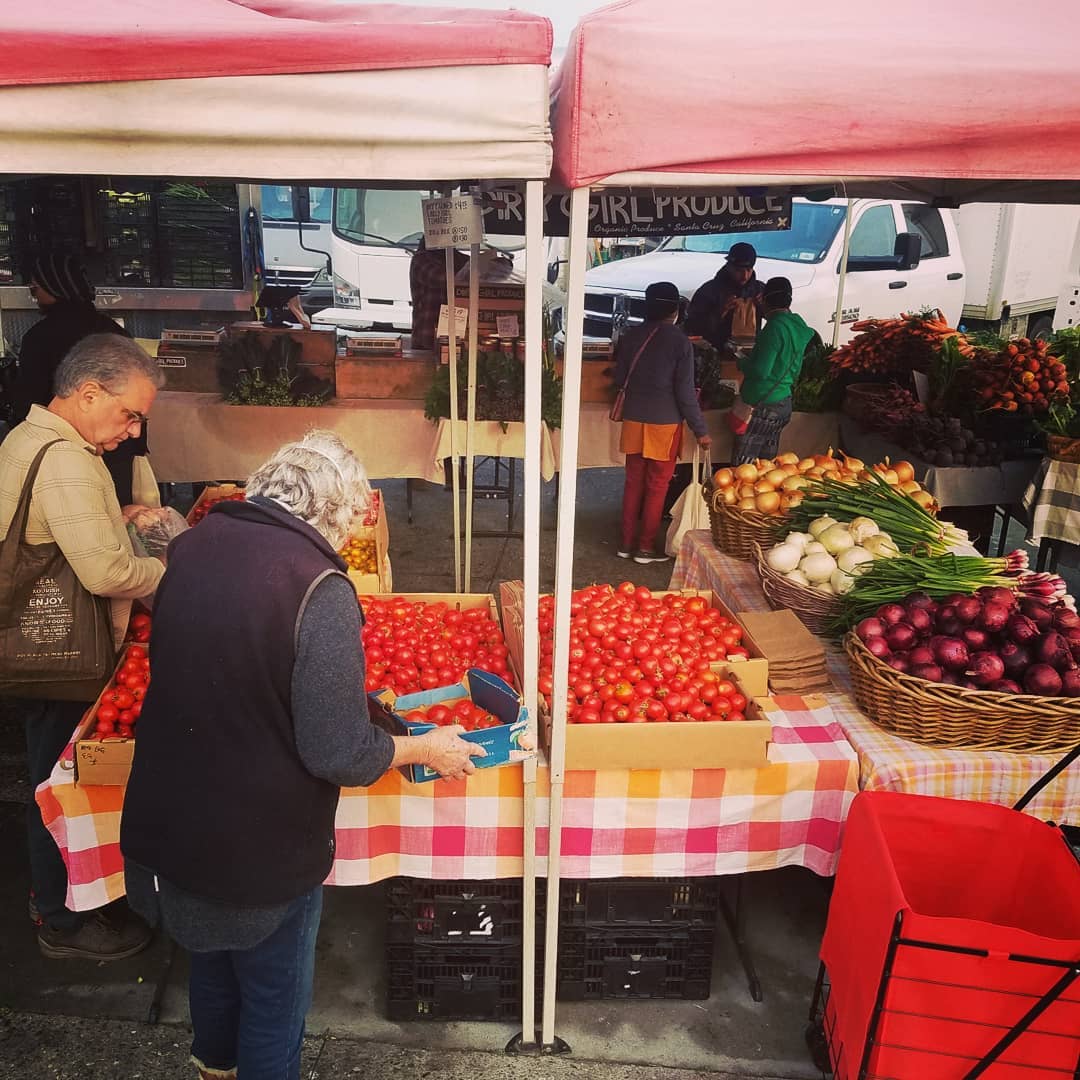 He may call a wholesale distributor when he needs to offload a crop, but typically, customers come to him. "It's all about the food," he says. "We don't grow cheap, pumped-up, flavorless stuff – we're after something that's high quality. I think people tune into that. One person gets stuff from you, and it just catches on."
About 50 restaurants buy regularly from Dirty Girl, and another 300 to 400 have bought on occasion. In those cases, Joe gives chefs his number and invites them to reorder; some do, while others pay cash and go.
The biggest challenge working with chefs, Joe says, is their often persnickety requirements. Many chefs don't just want to order a cauliflower, they want it at a specific size and maturity level. He and his managers meet weekly to talk about what's in the field and predict their harvest, so that when specific orders come in, they can say yes or no.
"We just try to be up front and meet the demand for what people want, and to have that 'customer is always right' attitude. But sometimes the customer isn't always right, so you have to navigate that. We try to keep our flow and communicate back and forth."
Relationships are with people, not businesses
After more than two decades working with restaurants, Joe has forged plenty of relationships with chefs – many who have moved to new and different restaurants. As a result, he feels more loyalty to individuals than to the places they work. "Some of our best customers are not so much the business as the person that works for the business," he says. "When they move, they take the whole account with them."
To build those relationships, Joe enjoys the opportunity to welcome chefs for farm visits, so he can walk around and show them the crops and how they are grown. Now, he sees chefs and teams who have come to visit the farm when they are shopping at the market, like Evan Gotanda of Salt House or Laurence Jossel of NOPA.
"Every single thing has a story, and every person that works has a story. I've talked about dry-farmed tomatoes hundreds of times, but you really gotta be out there. That's when you really get it. It's a good story. They can learn from that."