How Firebrand Bread Uses Wholesail to Save Time, Costs, and Ultimately Position the Business For Growth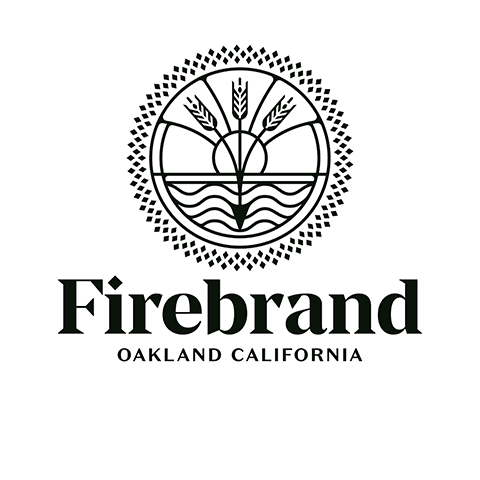 175+ wholesale customers
38% of invoices reconciled by Wholesail
10+ hours saved per week
The team at Firebrand Bread, a thriving bakery and wholesale business, has their hands full. Not only are they running a bakery and supplying one of the nation's best-known grocers with thousands of baked goods, but they're also opening a 40,000 square foot production facility that will employ formerly incarcerated and homeless employees.
Gemma Holmes, Director of Finance at Firebrand, and Jibby Bond, Accounts Payable and Receivable, faced a number of accounting challenges that took up a substantial amount of time and threatened to impede the bakery's growth.
In particular, it was difficult to reconcile accounting items with a large grocery store. Jibby was spending a large amount of time going through 300+ line items each day, knowing the process had large potential for human error. Aside from this account, Firebrand was also paying a substantial amount in credit card fees, doing manual credit card entry each week, and constantly reconciling paper checks.
Thankfully, the Firebrand team found Wholesail. By implementing Wholesail as an accounts receivable automation add-on, Firebrand was able to save substantial amounts of time, offer more transparency to customers, and perfectly position the business for future growth.
Challenge
Although Firebrand Bread has a retail bakery, wholesale has always been a large portion of the business. There are roughly 175 wholesale accounts, which made up about 75% of overall revenue before the COVID-19 pandemic.
But one account, in particular, posed a challenge for Jibby. "A large grocer sent us spreadsheets each day—each spreadsheet might have 300 lines. We also received credit memos applied against invoices. It took me around two hours each day to make sure our books aligned with the payment," they said.
Even though Jibby was hired to help with Accounts Receivable, this particular account took up an inordinate amount of their time. "It didn't make sense to have Jibby spending so much time in this account," said Gemma. "Jibby is too smart—we need Jibby in other areas of the business."
With the opening of a brand new production facility on the horizon, Gemma and Jibby knew that the current solution wouldn't cut it. "We knew we were going to go from processing around $300,000 per month to $1,000,000. The system we were using had too much room for error, and hiring another employee was going to take time and money."
The team tried out another online payment solution, but didn't think it was the right fit. The solution wasn't very expensive, but Gemma and Jibby felt they could not get the support they needed to be successful. That's when the Firebrand team found Wholesail.
Solution
When Gemma and Jibby first met the Wholesail team, they were instantly impressed. The team was intent on understanding the scope of Firebrand's challenges, and the software came with features like automated statements, a customer portal, and instant integration with QuickBooks.
At the time, Wholesail didn't have a plug-and-play solution for Firebrand's challenge with the large grocer, but the team jumped in to create a solution, which is now available to other Wholesail customers.
"When we'd reached out to other vendors in the past, they saw our problem and said we needed to figure it out on our side. Wholesail was different. They wanted to work together and come up with a solution together. That's a true partnership."
—Jibby Bond, Accounts Receivable
Not only did Gemma and Jibby feel supported by the Wholesail team as they worked to create a solution for a particular problem, but they also benefited instantly from other features, such as autopay and Automated Weekly Statements delivered to their customers. Before Wholesail, Jibby spent a lot of time manually updating credit card numbers to process payments. With Wholesail's autopay feature, that became a task of the past.
Results
Once Wholesail was implemented, Gemma and Jibby began reaping the benefits. Suddenly, they had more transparency with their customers and were better able to mitigate credit card fees. They were also pleasantly surprised by how many customers wanted to pay online via credit card or ACH. That large grocer account? It was suddenly easy to take care of.
Time freed for business-building tasks
Jibby, in particular, saw huge time savings. What used to take them 2 hours per day now takes a mere 10-15 minutes.
"It used to take me up to 2 hours to process payments for our large grocer account, whether that payment was for $30,000 or $2,000. Thanks to Wholesail, it now takes me 10 to 15 minutes to process payments, no matter the size of the invoice."
—Jibby Bond
Additionally, Jibby used to spend time each week reconciling paper checks and manually entering credit card numbers for processing. With autopay, credit card and ACH payments are collected automatically without intervention.
These time savings have allowed Jibby to take on more responsibilities. "Now that we have Wholesail, I can take on more AP responsibilities, which takes a lot off of Gemma's plate. This solution has really opened and expanded what I can do each day."
Gemma echoed the sentiment, explaining how much it helps to have more of Jibby in the business. "Wholesail has freed up Jibby's time, and having more help from Jibby has been gold! I can have Jibby do financial analysis and take other tasks off my plate, so I can focus on other aspects of the business."
Cost savings and no threat of employee turnover
The Firebrand team now has more time to focus on business-building tasks, but it's also helped them save costs. They're saving on credit card fees and aren't threatened by costly employee turnover.
Before Wholesail, they thought they would have to hire an additional accounts receivable staff member, but Wholesail emerged as a better, less expensive solution. A few years ago, Gemma calculated the expense of employee turnover for the business. "It costs us about $6,000 every time an employee turns over, and this calculation is based on a baker's wage," said Gemma. By using Wholesail, the Firebrand team has gained a new employee– one that won't turn over.
"Wholesail cuts out the turnover of AR staff. I don't have to manage an actual employee and the turnover rate of that position. This provides a breadth of stability for us and is a huge selling point of Wholesail for us and other prospective customers." "
—Gemma Holmes
Additionally, Wholesail has helped Firebrand save on credit card fees. Wholesail's platform allows Firebrand to pass on credit card transaction fees to the customer. If a customer does not want to incur the fee, they can pay via ACH. Since implementing Wholesail, the Firebrand team estimates they saved roughly $3,000 in credit card fees within the first month of implementation.
Positioned for growth
With a massive expansion now underway, the Firebrand team knows they can handle what's coming. To Gemma and Jibby, Wholesail is more than an accounts receivable add-on– it's a new team member who is fully equipped to help Firebrand grow.
"With Wholesail, accounts receivable is taken care of. The stress is gone. There's transparency for our customers. The Wholesail team goes above and beyond– we know that if there's an obstacle in our way, the team is going to jump in to solve it."
—Gemma Holmes
Wholesail has allowed Firebrand to customize customer-facing templates so that they're on brand. As the Firebrand team embarks on their next mission– to open a 40,000 square foot production facility– they're confident that their accounting system will continue to serve them.
Spotlight on Results
4,800+ invoices reconciled
10+ hours saved per week
30% of payments now paid online
55% improvement in average days to pay