With COVID-19 dismantling the restaurant industry as we know it, restaurants and distributors alike look for new audiences and income streams to stay afloat. We're talking to wholesalers to learn how the pandemic is impacting their business, how they have shifted to sell directly to consumers, and why you should buy from them.
Fogline Farm launched in 2009, when three graduates of UC Santa Cruz's farm and garden apprenticeship program leased land to begin farming commercially. Initially, they raised chickens and pigs and cultivated vegetable plots and fruit orchards, selling both to restaurants and consumers.
Over the past few years, as their production has increased, Fogline pivoted more toward the wholesale business. The partners stopped fruit and vegetable farming to focus on profitable pasture-raised chicken meat, and also bought pigs from other farmers without distribution channels. Today, Caleb Barron runs the business as the sole owner.
Typically, Fogline sells 60% of its product wholesale and 40% in farmers' markets. Of the wholesale business, 80% was devoted to restaurants and 20% to butcher shops – but with the COVID-19 pandemic, that's all changing. The crisis has led them to reprioritize retail and expand direct-to-consumer revenue streams. "We're selling way more to retail, and our sales revenue is skyrocketing," says Caleb.
TO ORDER: Shop Fogline's products here. Curbside pickup is available Wednesday through Friday from 3 p.m. to 5 p.m. Home delivery is available to locations in Santa Cruz and Monterey/Carmel. Farmers' market pickups include Palo Alto on Sundays. Contact Fogline for more fulfillment options.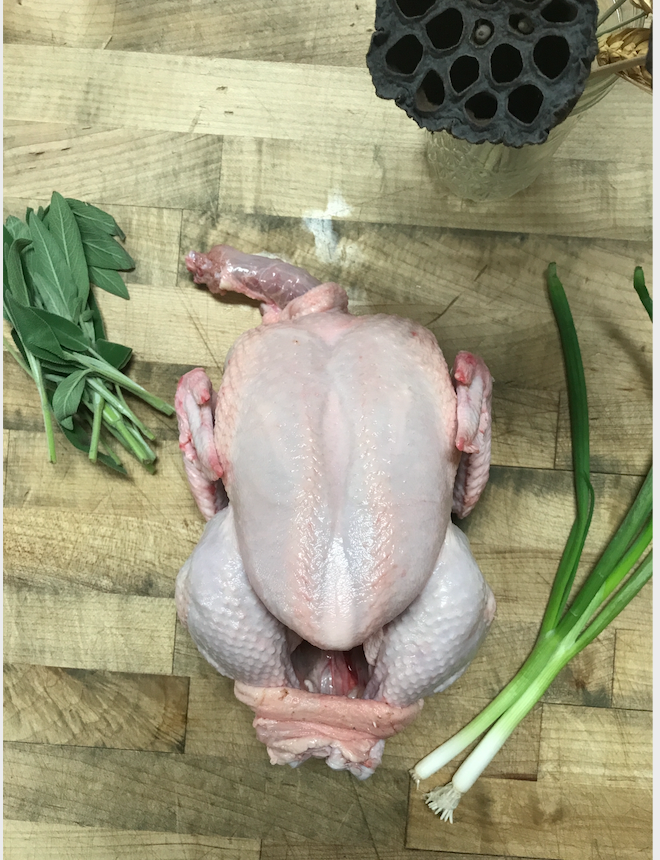 Shopping Guide: Top Picks

Chicken: These pasture-raised, organic-fed chickens are moved daily in small batches for lower stress and minimal handling. Meat is never frozen, and options range from whole birds to legs, breasts, and other cuts marinated in Fogline's signature flavor combinations (think lemon-herb and sweet pepper).
Eggs: Produced by pastured and organic chickens, Fogline's fresh eggs come from their neighbors Pajaro Pastures in nearby Corralitos.
Pork: These pastured, non-GMO fed, heritage breed pigs from San Mateo county are grazed outdoors and raised in small batches. Fogline does its own artisan butchery, so custom orders and cuts are available in addition to those listed online.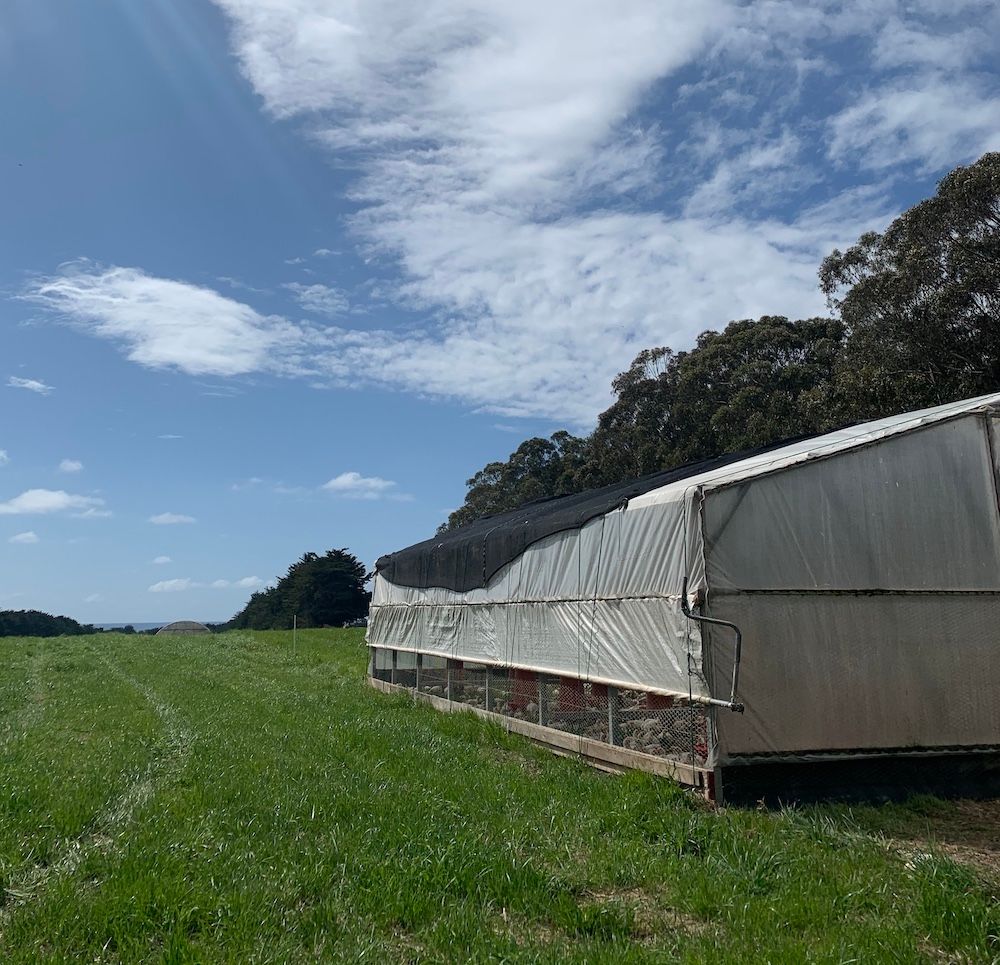 Fogline Farm now selling pastured meat to the public

"Three weeks ago, I thought we were going out of business," Caleb says. "Then our phone started ringing off the hook."
New and existing customers clamored to buy chickens, and Fogline started taking special orders and pre-orders for farmers' markets. Quickly, the team realized they needed an online store and launched a platform in just three days.
Since then, new customers have continued to order from the site. Fogline sells through farmers' markets (deemed "essential"), delivery, and curbside pickups at their processing location in downtown Santa Cruz. Additionally, they sell meat through CSAs and other partners and distributors that are compiling protein boxes for the public.
With more people cooking at home, and many grocery stores selling out of inventory, Caleb sees an opportunity for small producers. "I'm 100% sure we'll retain people who understand how important it is to shop local and eat better meat."
Impact from COVID-19

Thanks to increased retail and direct-to-consumer sales, Fogline has already started paying off outstanding bills and paying partners more on their monthly dividends. "The extra cash flow is making me sleep better at night," Caleb says.
The coronavirus pandemic could mark a permanent change to Fogline's business structure. Before the outbreak Caleb had planned to double production, but he was wary of the added outreach to restaurants that would be required. Now, he's trying to fast-track the growth, even giving his staff more hours.
"I'll always sell to local restaurants, because they've been with me for a decade, but if I don't have to make sales calls ever again – hallelujah," Caleb says. He plans to take his existing restaurant customers back after the lockdown ends.
On the flip side, Fogline's direct-to-consumer business is here to stay. "I think the world is changed forever," says Caleb. "Part of that is how people buy and cook their food."