With COVID-19 dismantling the restaurant industry as we know it, restaurants and distributors alike look for new audiences and income streams to stay afloat. We're talking to wholesalers to learn how the pandemic is impacting their business, how they have shifted to sell directly to consumers, and why you should buy from them.
Mike and Chris Laurita grew up in the specialty food business. Their parents, Fred "Mick" and Rosemary Laurita, ran a restaurant in Georgetown, Colorado, for nearly a decade in the 1970s before opening a retail food store in Denver in 1979.
Eventually chefs started coming into the store, asking to buy olive oil and pasta for their restaurant kitchens. The Lauritas brought in extra product to accommodate them, and by 1984, the business pivoted entirely to wholesale with Italco Food Products. When Rosemary and Mick retired 20 years later, Mike and Chris bought the company.
Today, Italco sells specialty foods – including cheese, charcuterie, and artisan goods – to the best white tablecloth restaurants, big hotels, and ski resorts all throughout Colorado and northern New Mexico.
TO ORDER: Shop Italco's products here. Browse the online catalog, build a quote sheet with selected products, and a sales representative will contact you to facilitate your purchase. Alternatively, call toll-free at (800) 722-1982 to place an order over the phone. Orders available for pickup only.
Shopping Guide: Top Picks

Bonewerks Protein Box: This variety box features ideal cuts for braising and sous vide, including duck and chicken legs, veal osso bucco, pork shanks, and more. They are the same proteins that Italco supplies to fine-dining restaurants throughout Colorado, available to consumers for only $6 to $12 per portion.
Easy Heat-and-Serve Soup Kit: This quarantine-friendly soup assortment is ideal for feeding a crowd. Flavors include a zuppa rustica, with Italian sausage, potatoes, and kale in a creamy base; zesty tomato parmesan; and tender, savory Puget Sound clam chowder.
Support Colorado Bundle: Featuring products made exclusively in Colorado (think salumi, cheese, and kombucha), this bundle is a great way to show support for local producers.
Easter Hams: With the Easter holiday around the corner, Italco has stocked up on its top-selling hams, from prized French Bayonne and Applewood-smoked, honey-glazed to dark, smoky Black Forest.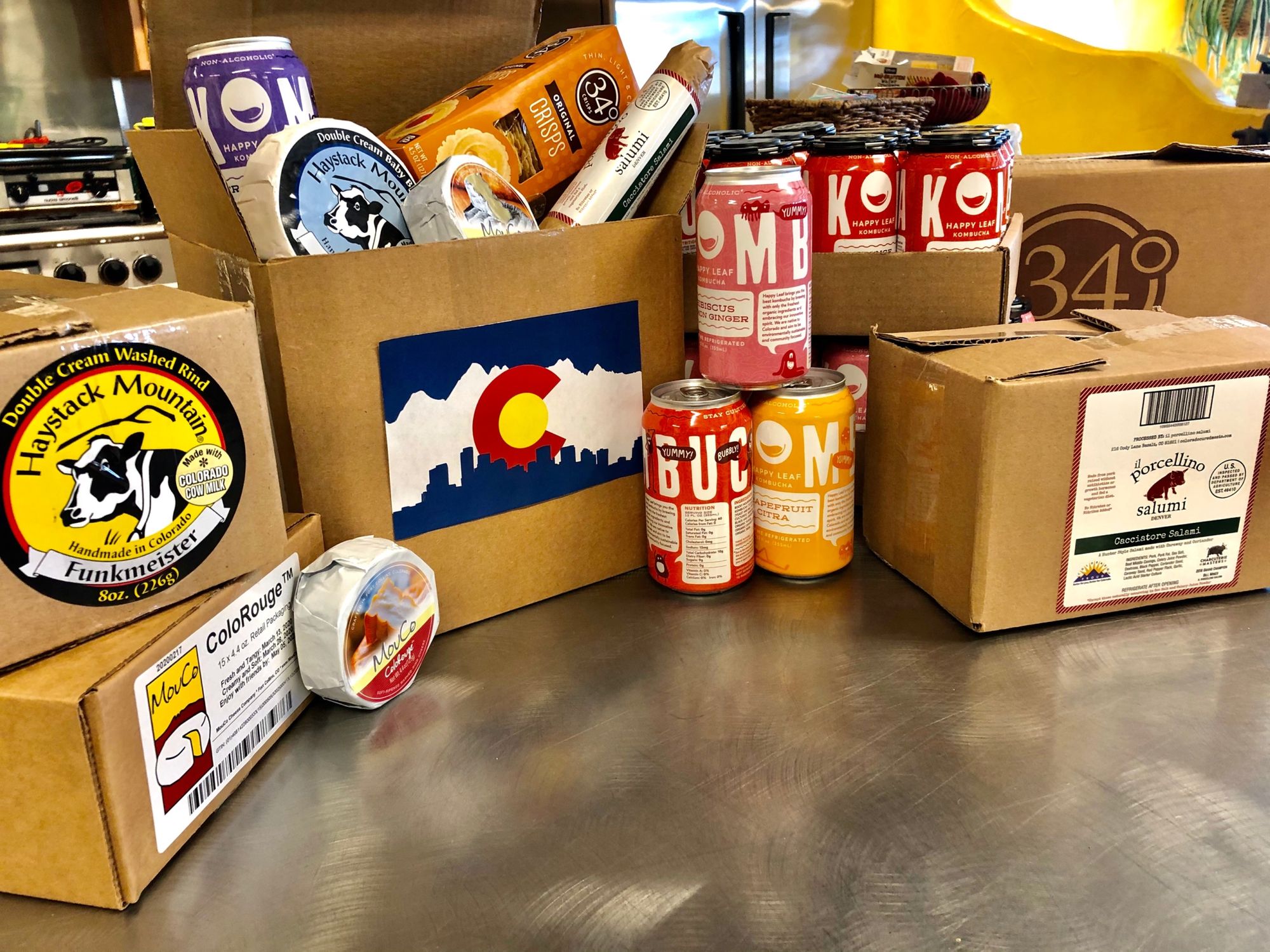 Italco Food Products now selling specialty foods to the public

Typically, around 90% of Italco's business comes from restaurants and other food service, with only 10% in retail (mostly small, independent stores). As businesses close amid the coronavirus pandemic, that balance has shifted. "The week of March 9th, we saw a drop of about 80%, and last week was about the same," says Mike.
In response, Italco has posted their full catalog online – a huge quantity of imported and American-made specialty products – and started selling directly to consumers. Their direct-to-consumer offerings continue to grow every day.
"This is a short-term solution," says Mike. "But with perishable product, if we can get people interested, that will help us get it out of the building and not have it go to waste."
Impact from COVID-19

For Italco, the impact of the pandemic has been huge. In early March, he laid off 12 people on his staff and cut hours for others. He and his brother Chris will not take paychecks for the next two months. Managers are all taking pay cuts. "Everyone is doing their part," he says. "I've tried to keep as many people employed as I can."
Italco was preparing for spring break ski season when the crisis escalated, so a significant amount of product was already inbound to Denver. He couldn't send it back to the vendors, especially with perishable items.
"Everybody's been fantastic," says Mike. "As long as you communicate, we get it – we're all in the same boat."